Please note on this page although some of the items are handmade this page contains items not handmade by me but bought from others for the purpose of selling them here, most all the other beaded jewerly is made by me only items/pages which specifically list otherwise are not, I hope these items can bring you comfort I try to price everything affordable so all can have access, please view our other items by using the navagation bar to the left all of which are under 10.00, most are under 5.00.

 

Strech bracelets that will fit most all wrists with little antique angels dangling from them, a good item to wear in memory of your special angel. Assorted colors on the cateye beads there are black, green white and purple assuming I have all colors in stock you can pick your own color if the color you request is not available I will try and let you know as soon as possible. Quarter is pictured to demonstrate the size.
 

Black or blue acrylic sparkel photo keychains, brand new each one is indivually wrapped, they are great to put pictures of your angels or any other family member in to keep a photo of them close by at all times. They are strong sturdy and attractive keychains. We have blue or black if you prefer a certain color please specify which when you go to pay. This photos shows a front view (still in plastic) on the left side and a back view on the right side of the blue, black are the same. You get two for 2.70!!!!

Marble pendant adjustable black cord Angel necklaces w/h free bookmark.

These charming necklaces are handcast pewter (no lead), usa made. The picture does not pick up the different colors of the marbles, but there is an assortment of colors, they are rainbow metallic. The price is per necklace.
Guardian Angel writing pens

Beautiful guardian angel floral writing pens, they are black ink ball point pens, would make a lovely gift or just as a special reminder of your angel. You get two pens for just three dollars.
Tom Arma's baby note cards

Tom Arma's 10 pack boxed note cards with envelopes blank inside, your choice of the three designs shown (A baby detective, an african american duck baby in a egg shell, and a baby in workout gear).

$2.52
Journal with glittered wings and a matching magnetic memo pad. A very cute set.

5.00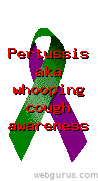 Your privacy is taken very seriously!
Please don't copy anything off our site without express written permission
Copyright (C) 2005-2012