All remaining items sold by us are 40% off listed price (aka subtract 40% from all listed prices), shipping is still based on orginal aka currently listed prices email me with what you want and I can send an invoice with the discounted prices see payment faq for more information
We are offering these candles with the sincere hope they can help bring at least a small measure of comfort, we also have angel items for your garden listed towards the end of the page.

Silver dipped angel candles!

 

Each candle is individually factory wrapped in cellophane and is bubble bagged for safe delivery Each Candle measures 2 1/8" x 2 1/4" x 4". High grade wax and oil ensures that the
Unscented Decorative Silver Dipped Angel Candles will burn for 15-20 hours. Perfect for your angels shelf or just as a special remebrance item.
Gold Dipped Angel Candles

 

Same as the silver ones listed above only these ones are gold dipped.

Very Cute Moon / Star Candles
with a sleeping baby on a half moon

These candles are absolutely wonderful, they are handpainted and measure 3" x 2 1/2". High grade wax and oils insures that each candle will burn for 15-20 hours if you decide to burn them they make a wonderful gift or just a comforting item for your collection.
"Angels Welcome Here" Wall Plaque

"Angels Welcome Here" wall plaque with cherub. Alabastrite. 7 7/8" x 2 3/4" x 10" high.

$14.95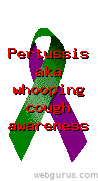 Your privacy is taken very seriously!
Please don't copy anything off our site without express written permission
Copyright (C) 2005-2012